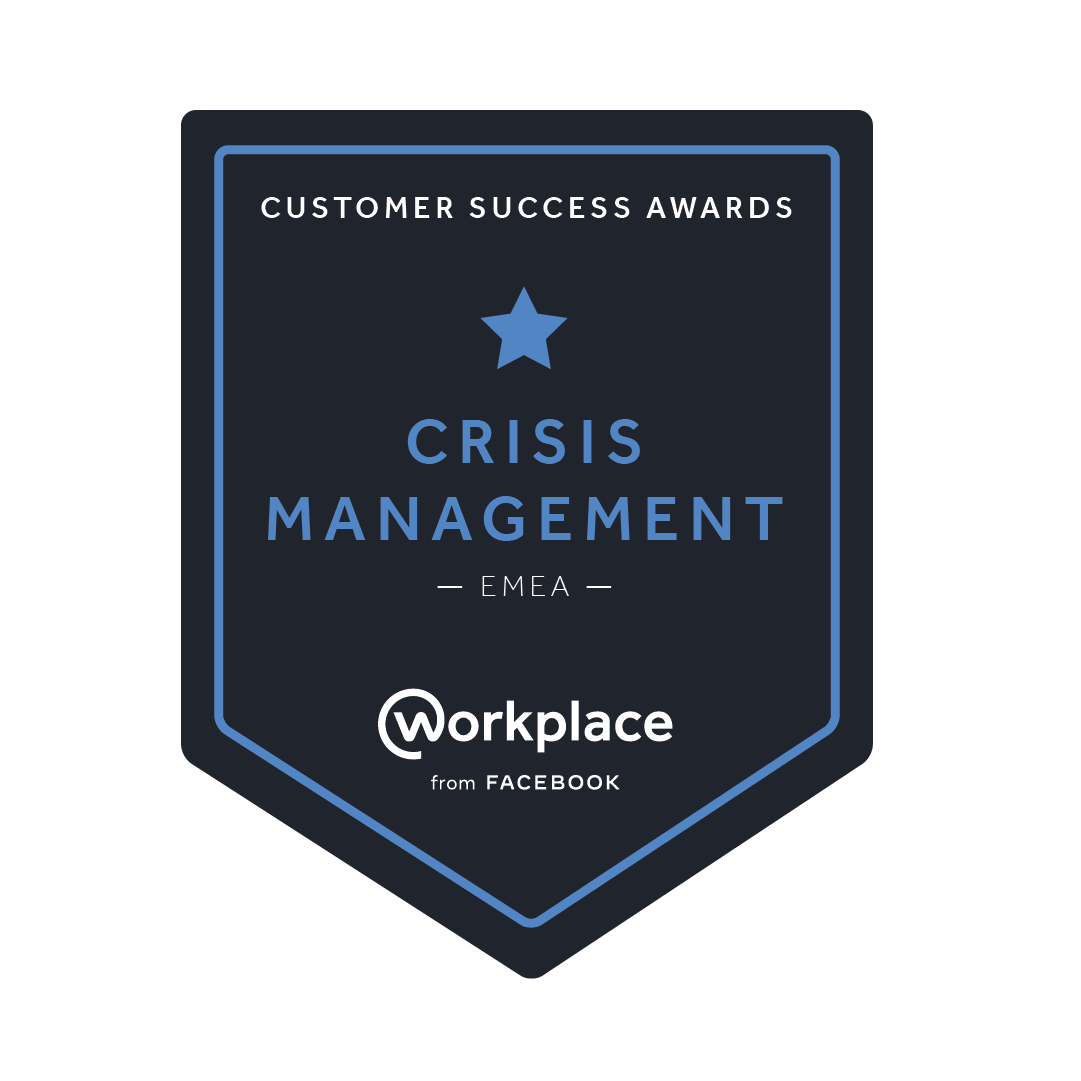 Here at Away Resorts, Workplace has become a fundamental part of our holiday heroes everyday life; never more important to us than in the last few months as we all kept in touch with each other during the pandemic.
Workplace is part of the global Facebook business and has recognised great Customer Success achievements worldwide in a number of categories.
Away Resorts are incredibly excited and proud to announce that we have been named the winner of the Crisis Management Award, across Europe, the Middle East and Africa.
Throughout our transition to remote working and the implications of lockdown, Workplace has helped us significantly with communication and support for all our staff. 
With everything from live Q&As and entertainment streams to team updates and award announcements, Workplace is designed to give everyone a voice. 
We dedicate this award to all of our holiday heroes who have posted their jokes, baking, tips for healthy living, and Furlough news throughout the ups and downs of the last few months.
From DIY projects to songs and our regular CEO updates, we have managed to use Workplace as a way to stay connected during these strange times.
The spirit of open communication is something we treasure, and here at Away Resorts we are proud to use Workplace to celebrate our successes, share ideas, solve problems and make each other smile.