Here at Away Resorts, hard work doesn't go unrecognised! From high street vouchers, to certificates, trophies and top company accolades, there are a number of awards all Holiday Heroes at Away Resorts can be nominated for.
Holiday Hero of the Month

To be awarded Holiday Hero of the Month you will need to be nominated by colleagues or your manager because you have done something that's attentive, amazing or loving…or all three! A Holiday Hero could be someone who never says the word "No," someone who goes out of their way to make a guest's experience extra special or someone who simply continues to deliver delight day in day out.
We're super proud to have a team bursting full of Holiday Heroes take a look at some of them below!
As well as a glossy certificate, all monthly winners of the award get to choose to either have a voucher which makes the perfect treat, or a stay on one of our amazing parks!
Holiday Hero of the Year  
All those who have been awarded Holiday Hero of the Month get to be put forward for one of our most prestigious awards, Holiday Hero of the Year. It's our biggest award and this year's title went to Jade Lewis, our Entertainment Manager at Whitecliff Bay! The award was presented to her at our annual awards night which you can watch here! Well done Jade!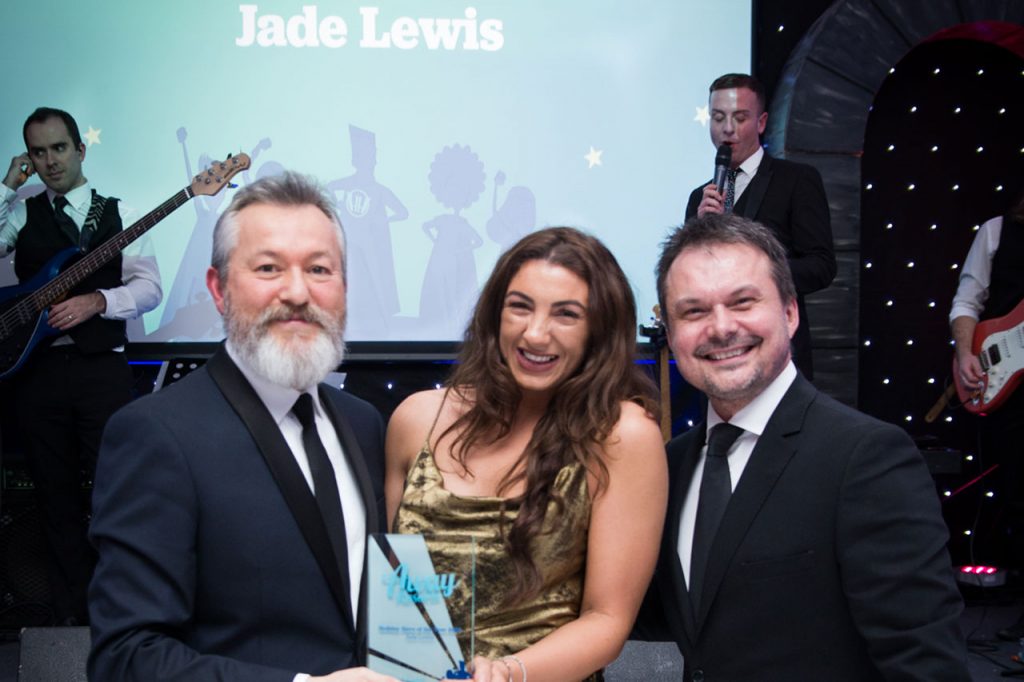 Instant recognition on the spot awards 
Whenever we spot someone doing something amazing they may be awarded a highly sought after "awesome" Holiday Hero badge along with the opportunity to take a chance at our lucky dip prize draw! Heroes can win anything from a box of chocolate, to a meal for two at Aubrey's, to even a stay at a park of your choice!
The competition for this award is seriously high and to win is really quite an achievement! Take a look at a few of our most recent winners!
Service achievement award
At every 5-year interval our Holiday Heroes are recognised for their loyalty to the company with an Away Resorts trophy. We're so excited to see so many Holiday Heroes receiving this award and staying with us for 5, 10 years and more!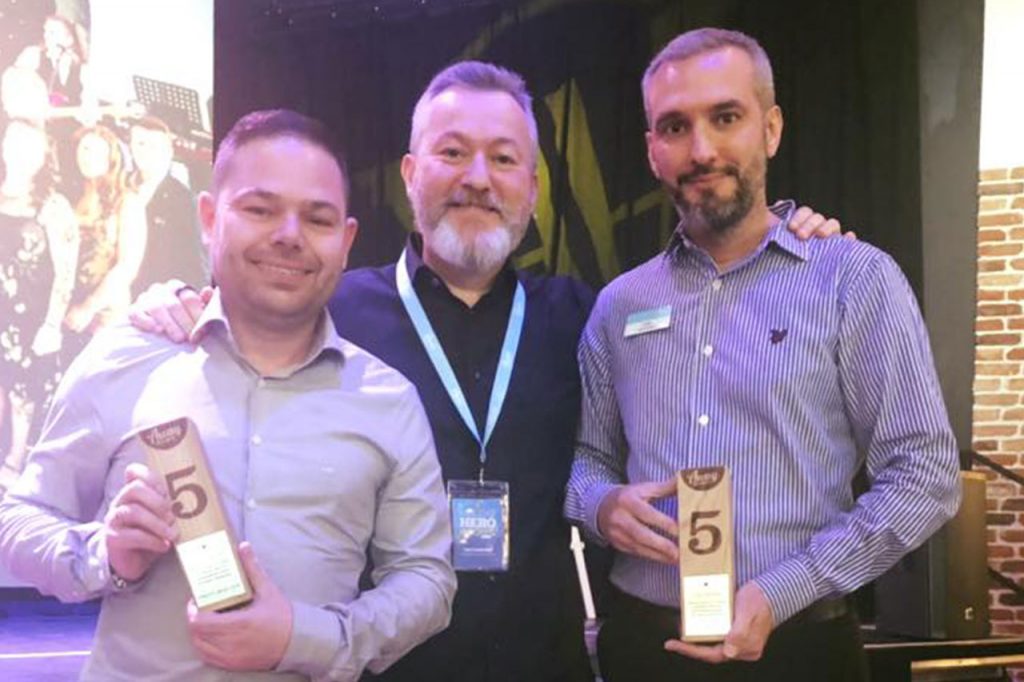 You could be next!
It's safe to say hard efforts at Away Resorts never go unnoticed and we couldn't be prouder of all our Holiday Heroes!
Think you've got what it takes to be a Holiday Hero! Take a look at our latest vacancies here!